After a last week start of construction works of Reinhold Center, the developer has run a promotional campaign inlcuding a new webpage www.reinholdcenter.pl, city billboards and magazines adverts.
The Reinhold Polska assumes to build five buildings which will be delivered in three stages. The first one which is in progress, provides two buildings, A and B connected by a spacious atrium, enclosed with a hemispheric glass roof. The atrium is main characteristic for the project and it is distinguished from other office projects. This part is designed for a retail and service activities and will be allow to use by future tenants and quests of the facility.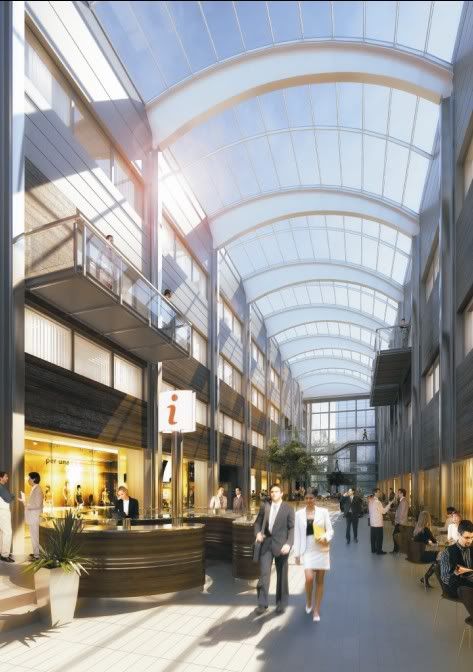 Standard of the offices includes suspended ceilings, air-conditioning, raised floors, soundproof windows. For the complex users will be provided:
– two independent entrances to the facility
– open space offices
– fully equipped restrooms on each floor
– 5 elevators
– 139 parking places
For safety:
– 24-hour physical security
– robbery alarm system in the common areas
– building monitoring system
– building management system (BMS)
– emergency lighting system
– fire alarm system/fire sensors
– sound warning system
– automatic connection with the fire brigade
– hydrants and extinguishers on each floor
– fencing of the entire complex
Moreover, the standard of the first stage combines modern architecture and such technological solution as two independent sources of power supply or above-standard height of the floors in the building adjacent to Korfantego St.
The first part of the complex is offering 8 635 sq. m of office and commercial space. About 2 200 sq. m is already pre-leased by Enel-med medical center.
Delivery date of the first stage is predicted to Q4 2009.